Look out for a few tagged animals - like Jessica here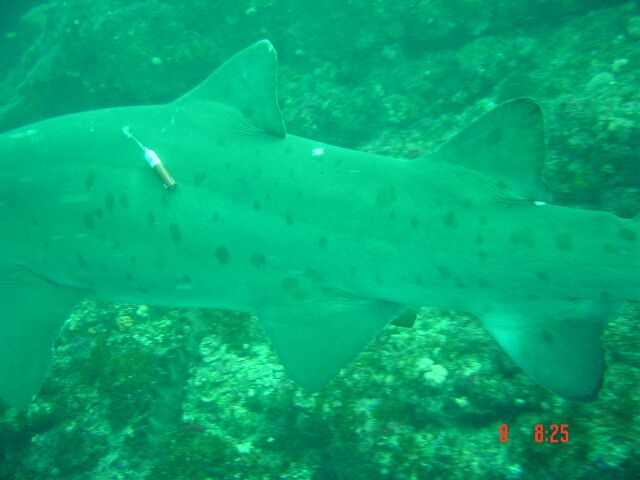 "Henry" is a young male, seen on 14 October 2003. He was on the Shoal early last year (18-21 August, then again on 6 September 2002). Now he's back!.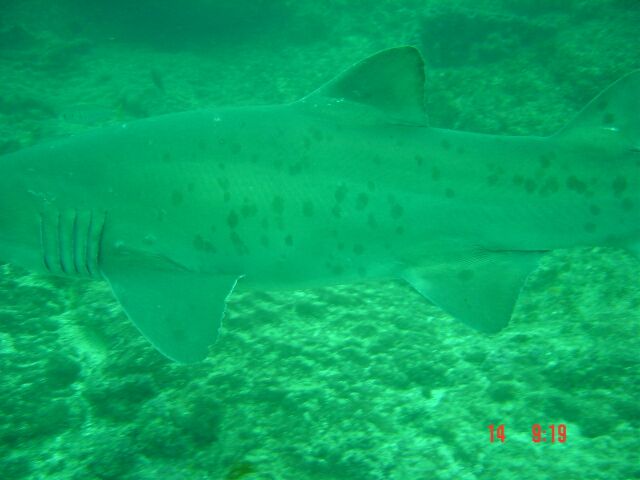 "HookedGill" made an early appearance in 2002 (2 July - 24 August 2002) but arrived late this year (14 October 2003).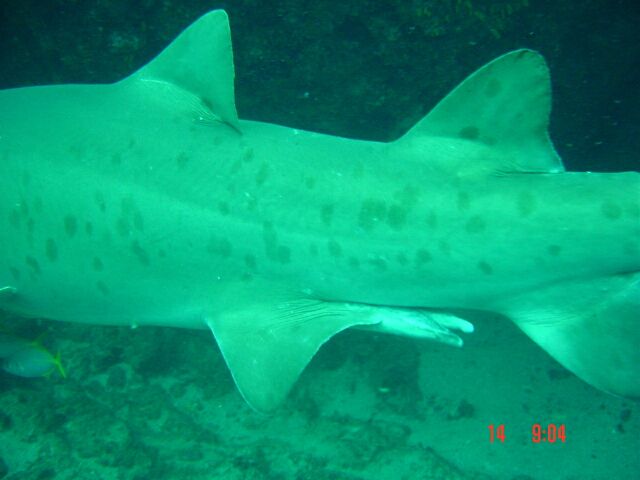 Vicky (see below) has been on and off the Shoal for most of the season. She is recognised by the first dorsal fin which is missing a large chunk out of it. She was seen on 15 August 2003, and again in mid-October - hope she stays a bit longer !!!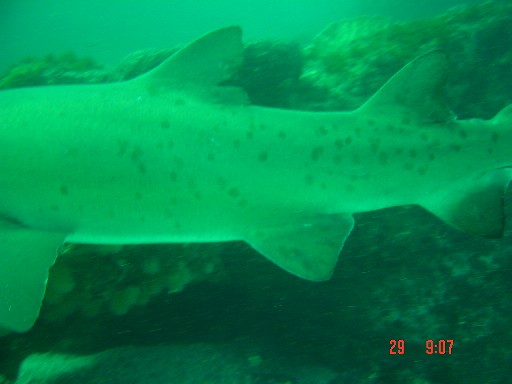 1 D earpierce was on the Shoal last year, and is back again (photo taken on 11 August 2003 at Raggie Cave). Look for the pawprint pattern of spots on his left side above his claspers.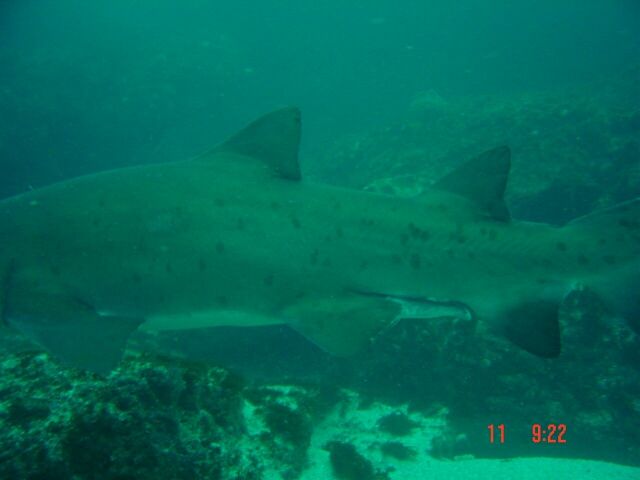 Vic has a clear notch in his left front (pectoral) fin. He was also on the Shoal last year. He is often seen in the Raggie Cave area.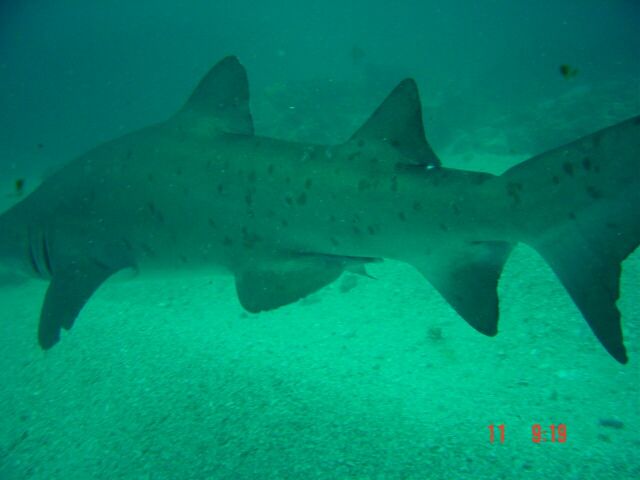 This is Walter(see below), easily identified because at the moment he has a large white spot at the base of his second dorsal fin. He was seen near Raggie Cave on 29 July 2003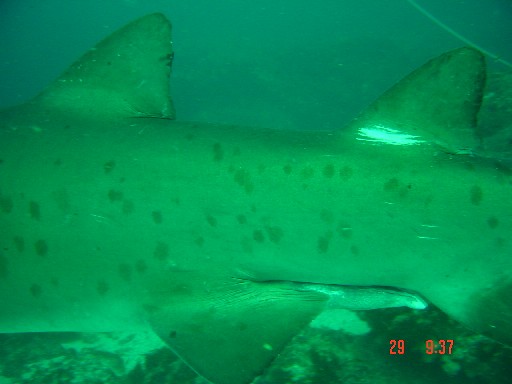 Keep checking this site for the latest photos!!